HEEEEEEY! Long time, no talk.
It's been a while since my last post and SO much has happened since then. I started Pimp My Setup season 2 and almost doubled subscribers, completely blowing season 1 out of the water in terms of quality, special guests, etc. It's been absolutely awesome connecting with creators and having them critique your setups with me! I've successfully had a different co-host EVERY episode thus far which is a big deal for me since it's not as easy as everyone thinks.
"Why hazn't Pewdipie been on Pimp My Setup yet?!?!?!?!"
---
For those who may of missed an episode or two, I've conveniently linked every co-host thus far for you!
Bethany Debayle (coming soon)
---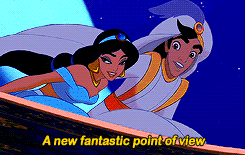 I have a lot to think about when it comes to the show. There are only so many big guys in the tech/gaming community, most of them are too big to even get a hold of which makes it hard for me to find guests. I can't do a show without a guest — I'm sure no one would want to watch me talk for 30 minutes about setups… heck, I wouldn't even want to. Moving forward I'm going to be having guests on the show who aren't techies/geeks/nerds/gamers/etc. This is going to bring a WHOLE NEW WOORRRLLDDDD… I mean, a whole new perspective to the show. Everyone thinks differently and when you're so caught up in the specs of a PC or the kind of displays a setup is running, you sort of miss things that other people notice. Having this new array of cohosts (average joes, interior designers, etc.) will make us think differently about our setups and it's going to be great. I can't wait to hear what they have to say!
As far as the queue, I know — if you submit today, you'll be waiting until August-ish to get on the show. It's a bummer. I could always be a sellout and suggest the FastPass but that's not feasible for everyone and that's fine. I would LOVE to do two to three episodes of the show each week but this is nothing more than a hobby currently. If I had sponsors and was making a decent amount of money I could make time for it but currently, I'm far too busy. I'll try my best to make as many as possible but from not having time to trying to find guests, it's going to be hard. I can promise one episode a week at least though!
Enough about Pimp My Setup. Let's talk about new content. I'll keep it short and sweet. I have a new series premiering soon! It's nothing crazy but it'll be fun and it's not setup focused which will be nice. I have two new podcasts in the works but I don't know which one to proceed or if I should do both or what. It's hard deciding what I should do. I'm afraid to do non-setup related content because I'm not sure if you guys will like it but I'm also afraid that if I do too much setup related content, I'll over do it. What are your thoughts? Take this Strawpoll to let me know!
---
Lastly, let's talk numbers. I've gained more than 3,000 subscribers since S2E1 of Pimp My Setup… Is it me or is that just crazy? The number of new subscribers per day is mind blowing. Obviously I'm doing something right and it feels great. Thank YOU for being amazing and making my dream a reality. My birthday is February 12th and with the way I'm growing, I'll have more than 10,000 subscribers by then which is the best present ever. I can't even stress how grateful I am. The Internet is awesome and I'm so blessed to have been able to connect with so many amazing people. I can't wait to meet some of you guys at events this year.
And as a bonus, quick plug about my merch store. I randomly got the urge to make a shirt of a colorful flamingo. For those of you that don't get why, it's because you close my videos before they are ever over… WHY?! But ANYWAYS, I ordered it and will be getting it soon. If you're interested in that or a Pimp My Setup shirt, check out my store.
Catch you on the flippity flop!